The DPL season is underway and for the first time, the Vikings have sent
three teams to play in what is considered to be the top hobby league in
Germany. Vikings BLACK, RED, and WHITE play in Div1, Div4, and Div5,
respectively.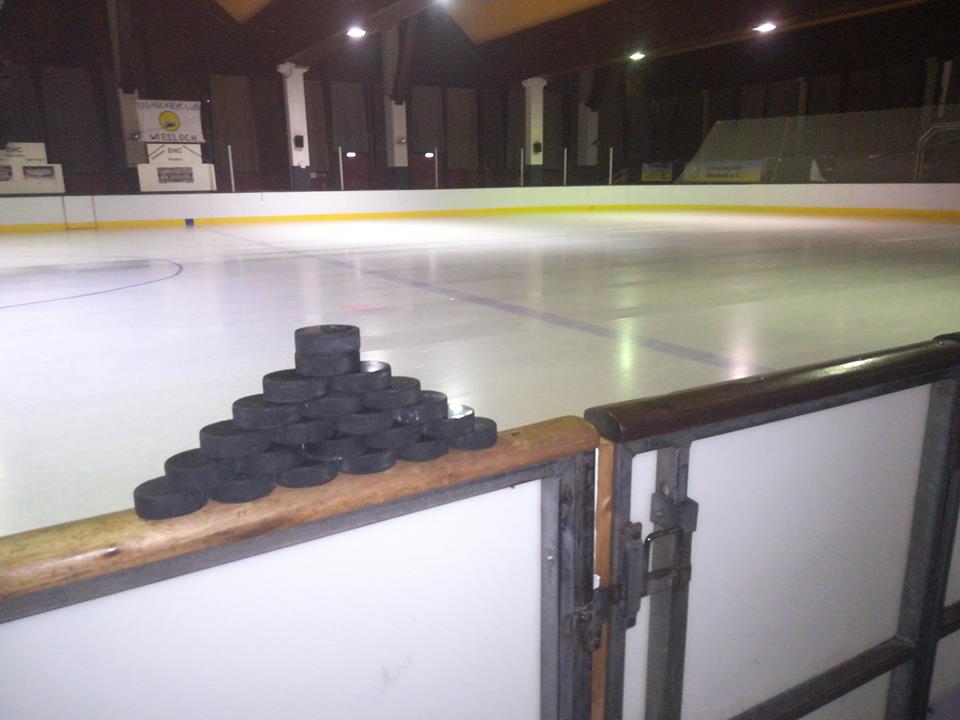 WHITE lead the charge, making the late night 100 + km drive to battle with
the Wiesloch Old Stars. The team fought hard and almost came out with a win en
route to a 3:4 loss in their very first league game
http://www.wiesbaden-vikings.
com/white-kicked-off-the-
vikings-dpl-season-with-a-nailbiter
Here's what their captain Andre Beem had to say about the performance:
"This
was the first league game ever for WHITE and you could feel the excitement.
Though we can do a lot better, this was a great point to start from and we
showed everybody 'VIKINGS WHITE' has arrived!"
Next up was RED playing in Wiesloch. After a painful loss in the DPL 
finals last season, the team came out flying with something to prove. Rob 
Painter started things off with an early goal and then the floodgates opened. 
They kept the pressure throughout the game and came home with a nice 11:1 win, 
making it a happy drive back to Wiesbaden. Of note, the Vikings only penalty 
came from none other than the big Czech teddy bear David Leska. He's so big 
that one touch sends guys flying. Hannah Pedersen got the start in net and 
only let in one goal in her first DPL game.  Josh Haas tallied three points 
with two goals and an assist while also playing in his first DPL game. Great 
job, RED!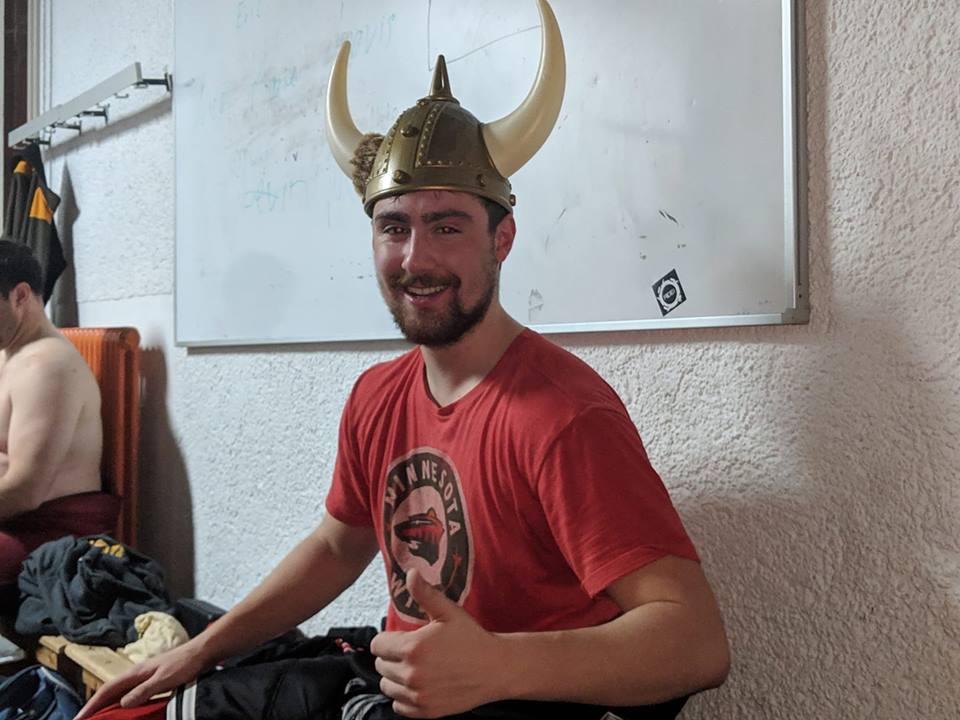 Then came BLACK who played in Heddesheim on the foggy outdoor rink…It was a
season-opening matchup of the two of the top teams of 2017/2018 DPL 1 season.
The Heddesheim Flames came out with half the town on the bench, while the
Vikings were shorthanded as several players were enjoying an extended summer
vacation. The opening period ended 6:0 in favor of the Flames, but the
Vikings stepped up their game in the second and third period. The final score
was an eye-opening 3:11. It was a rough one and an early reminder that DPL 1
is top tier hockey. But we'll see them again in January on our home ice!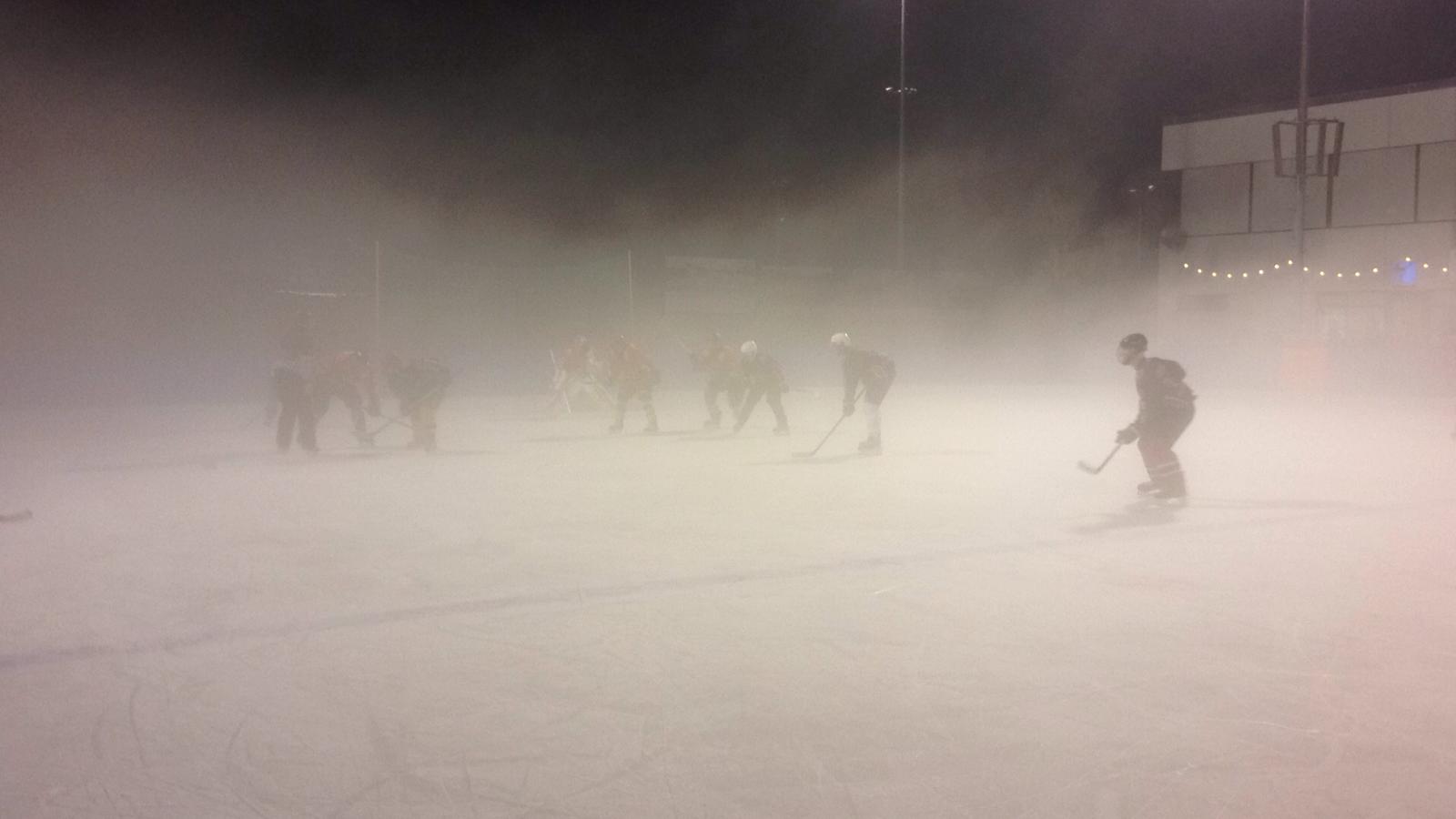 There is a lot of hockey coming up. Stay tuned!!
GVG!!