By Steve Meyer
Eleven skaters (Sean Lamb, Steve Meyer, Timur Findling, Patrick Segschneider, Jannik Paluschtzik, Chris Hartnett, Tobias Lang, Donald Malak, Olli Fritz, Andre Beem, and Erich Muehleisen) along with two netminders (Shjon Safady and Daniel Muller) made the trip down to Garmisch as part of the 2020 contingent of the Wiesbaden Vikings White Team. Thanks to the Stuttgart MWR there was no longer a place at the table in the 28th Annual Armed Forces Alpine Classic, but the "Fighting Whites" would still be able to display their talents nearby in Mittenwald at the newly created Mustang Cup.

It was a slow start for the Vikings, dropping the first 2 games of the tournament on Thursday. But a strong finish that evening with a win over the Stuttgart Mustangs 1st team showed that the numerous beers consumed had failed to blunt their skills. The following day would see hangovers, an 8 am first game, and another slow start. But a few victories later the Vikings found themselves in the semi-finals game against the beloved KMC Eagles. Unfortunately a late goal by the Eagles resulted in a 1-0 loss and a trip to the consolidation game to see who would end up in third place in the tournament. After a back and forth game the Vikings would emerge victorious 3-2 over the Stuttgart Mustangs 2nd team to take home some hardware as the bronze medal winners of the inaugural Mustang Cup. It was particularly sweet to beat both Stuttgart teams, who directly or indirectly caused the Vikings Grey Team to get kicked out of the Garmisch tournament last year and who's running of the Alpine Classic this year had resulted in only one division and relegation of everyone else to Mittenwald.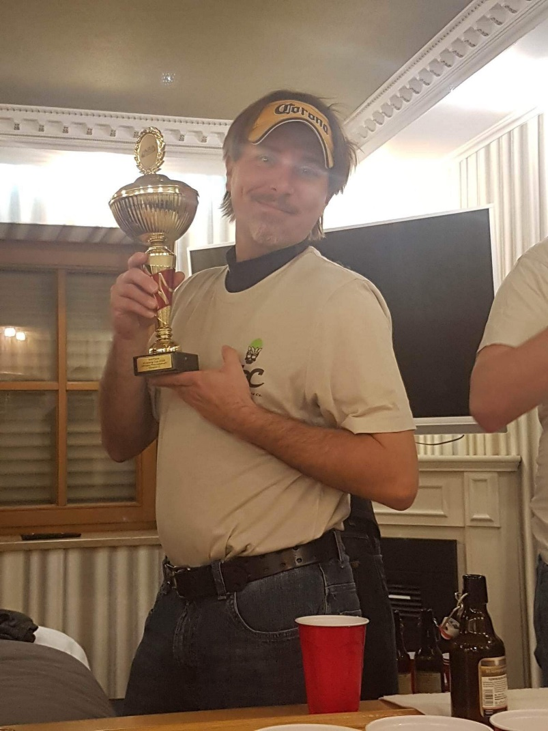 Many beers saw their end in that beaut
Photo courtesy of Daniel Muller
Although unable to earn the top spot in Mittenwald the White Team for sure won the weekend in terms of beers consumed, comradery, and debauchery. Only hours later from the photo above the trophy would be lost at Peaches, recovered, nearly broken, then used again for general reverie and beer consumption. Note the man above did come down with a deadly virus just days after.
So thanks to the Vikings White for making a truly amazing and memorable Garmisch trip. We'll see you filthy animals again next year!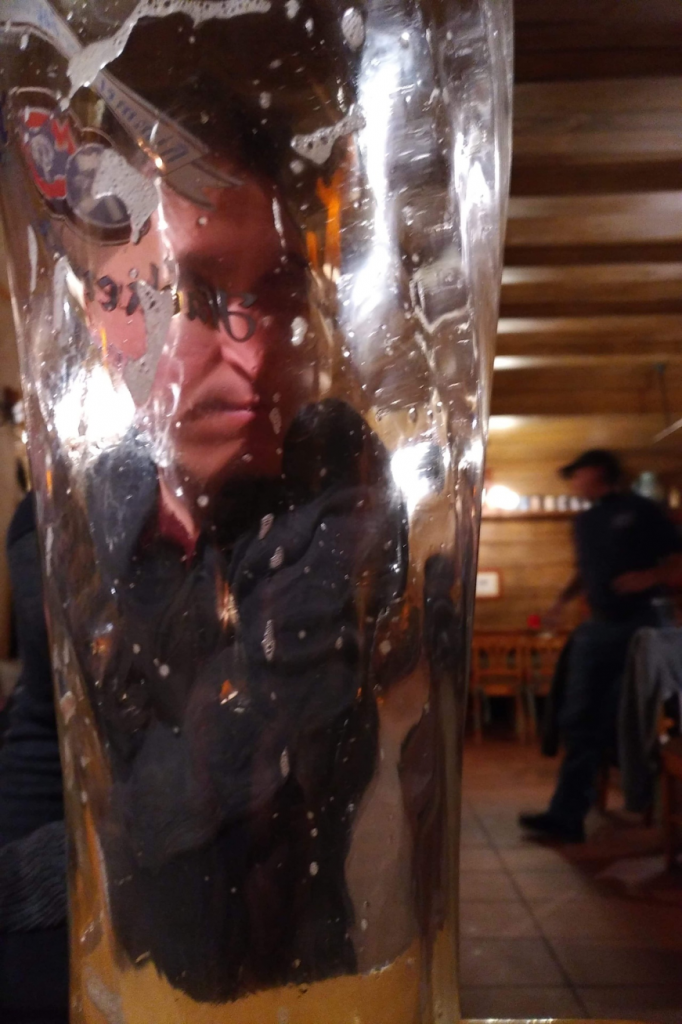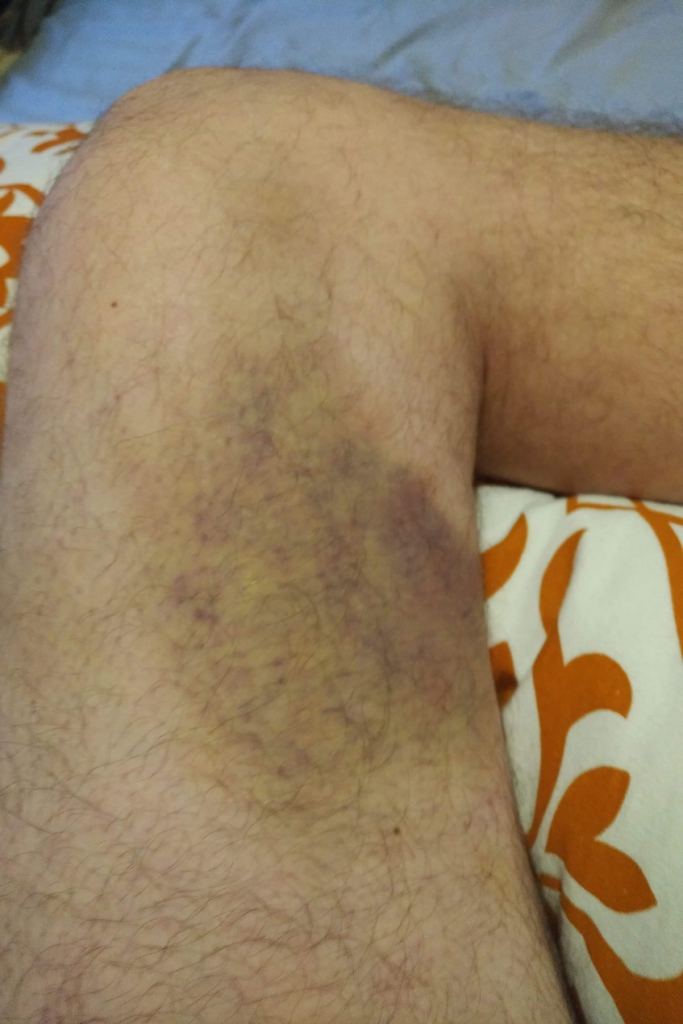 The Mustang Cup wasn't the only trophy earned that weekend.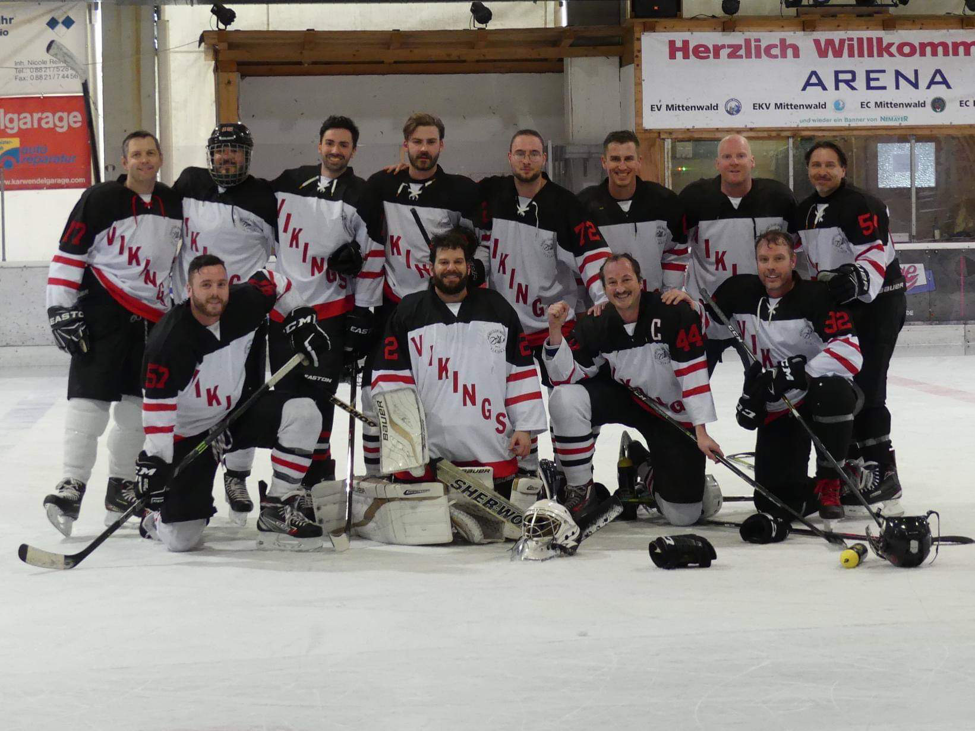 Your 2020 Vikings White Team Garmish Team
Photo courtesy of Daniel Muller