"..this year we are there to win it."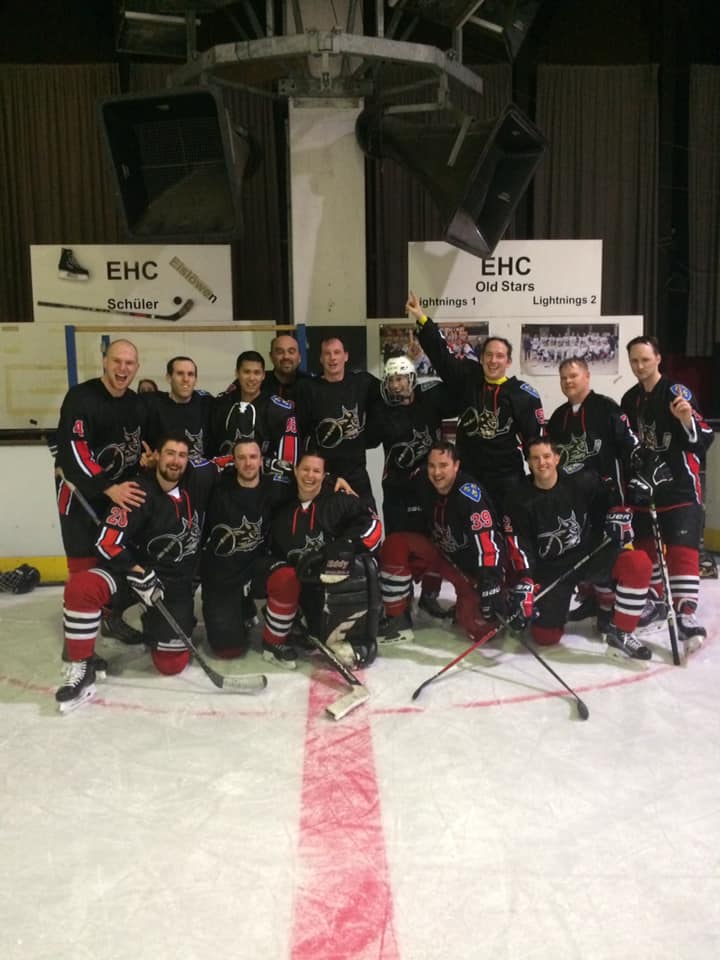 The Vikings RED is back at it, securing their spot in the DPL finals for the third straight year, as well as making it to the RMHL finals! After a painful loss in last year's DPL finals, this group of battle-tested Vikings is hungry and ready for their next challenges!
In the RMHL, the Vikings and U20 Wolfe hold the top two spots, granting them a chance to fight for the 2018/2019 title.
In the DPL quarter-finals, RED ransacked the Eisberg in game 1 with a score of 10-0. Eisberg forfeited their second game allowing the Vikes to slide easily into the semis against Waldbronn.
In game one, Hannah kept the back end secure while the boys tallied up points. Lead by Hampton's hat-trick, the Vikes rallied for a final score of 8-2. Game 2 on Thursday night finished their semi-final sweep with a commanding 5-1 win, with goals from Hagan, Leska, and Hampton! A great team effort has lead them to this point!
Red's dominance in the semifinals proved that all of the training, late nights, long drives, tournaments, camps, and team get-togethers have paid off…forging a hard-working, fun-having, fast-skating, play-making, championship(s)-deserving team!
When asked about this accomplishment, Captain Kevin Stowers said "Ja, third year in a row. And this year we are there to win it."
Come out and support the Vikings as they battle for two Championships!
The RHML finals will be held on Friday 29.03 at 1845 in Mainz.
Eishalle am Bruchweg (Dr.-Martin-Luther-King-Weg 19, 55122 Mainz)
Red's DPL finals game will be held on Sunday 31.03 at 1200  in Eppleheim
Icehouse Eppleheim (Rudolf-Diesel-Straße 20, 69214 Eppelheim)
GVG!!!