December has been an exciting time for the Vikings full of lots of action.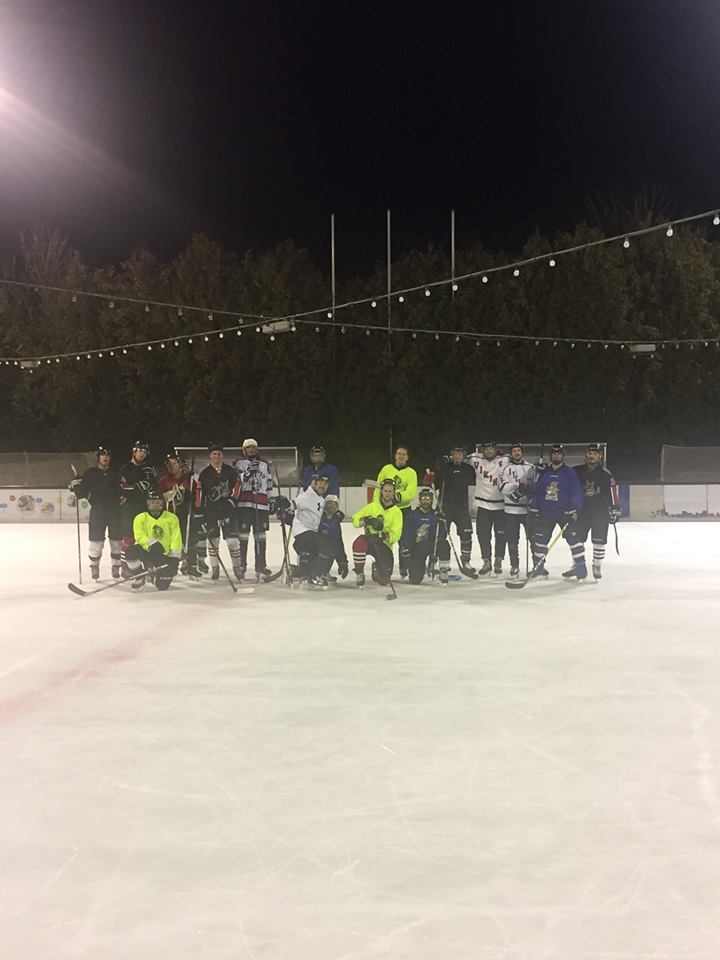 On December 4th the Vikings BLACK took a tough 4:5 loss in the DPL to the Export Rangers in Eppleheim. They were up going into the third period but took the foot off the gas, resulting in a comeback from the home team. This puts BLACK in a 0-2 start for the DPL1. The boys know it's time to re-focus and re-group in January to make a push for the playoffs.
December 9th proved to be a tough day for RED They took the long drive to Waldbron to play the Huskies, coming up short, losing 2:3. A few days later they were able to come up with a big win against the Darmstadt Homis on home ice in Wiesbaden.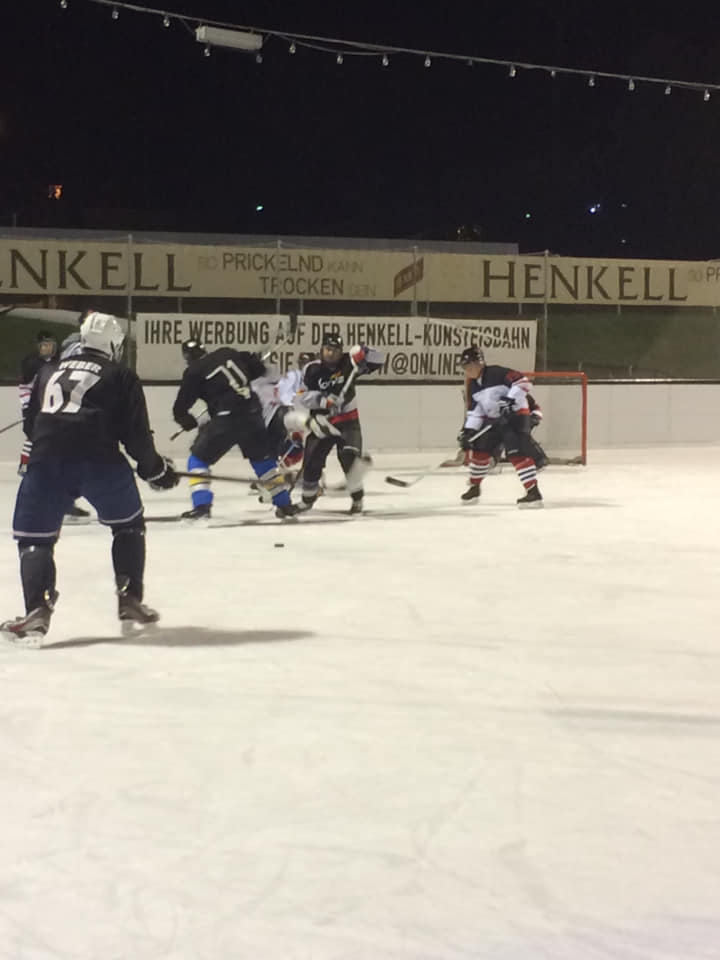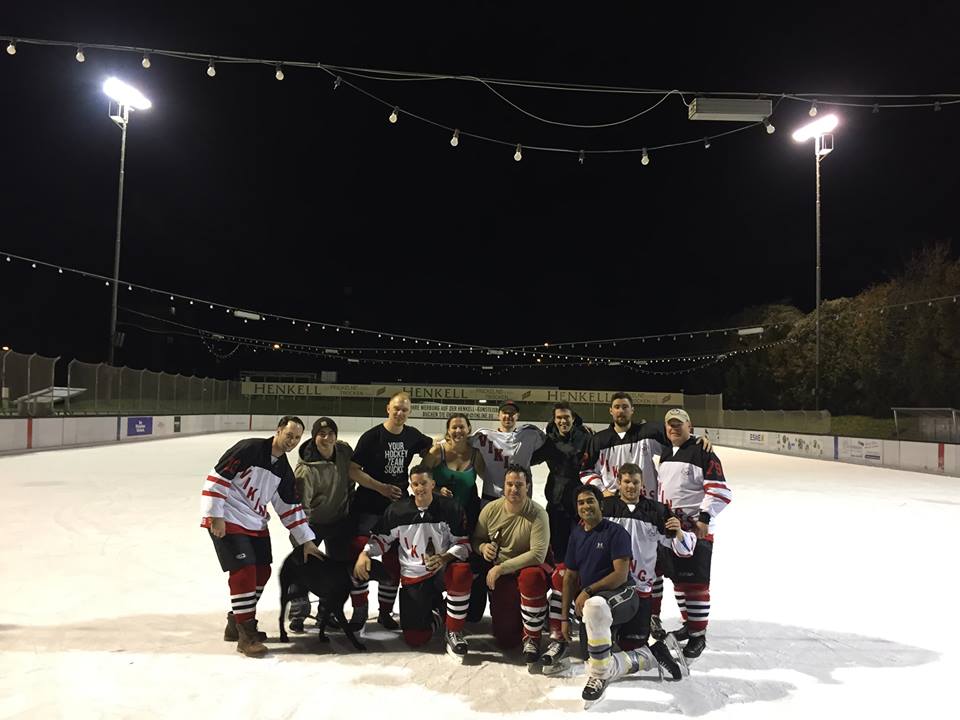 The 4th night of the WPHL was held on December 14th and was eventful as always. Teams 2, 4, 6, 8, 10 and 12 got together and battled hard. Team 4, The Don Cherry Poppers, were the stars of the night coming up with 3 wins. These Friday evenings are great to keep the legs moving, to refine your skills and to play with skaters from all skill levels.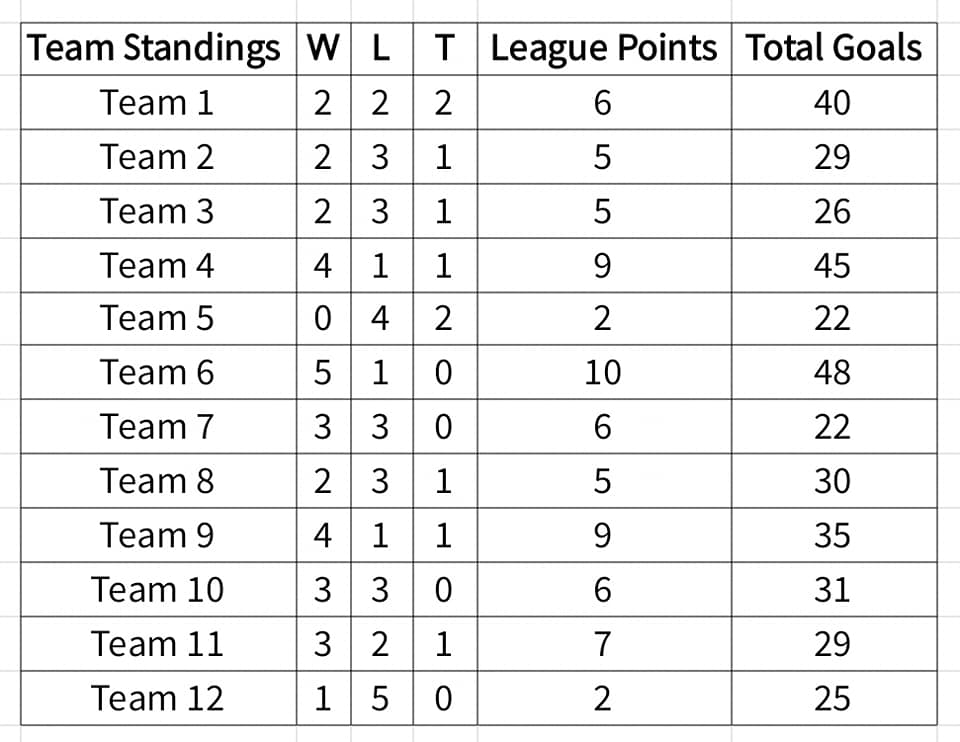 The annual Vikings Christmas party on December 15th at the Ratskeller in Wiesbaden rocked! We had around 100 guests, to include players, families, and friends. The night was eventful with toasts, a delicious buffet, live music from our very own Yannik Suhre on the ukulele, Danny D. on vocals and the kick-ass band from Kaiserslautern, Roll n' Rock.  There were door prizes, plenty of dancing, the traditional coaster toss and, of course, the mid-season boat race championship. For the first time ever, BLACK has taken the reigns as boat race champions! They will have a chance to defend their title on February 16th in Garmisch-Partenkirchen. It was a wild night filled with laughter, great conversation and an endless flow of cold beverages. The Viking family showed up strong. Check out this beauty of a video shot and edited by Patrick and Timur.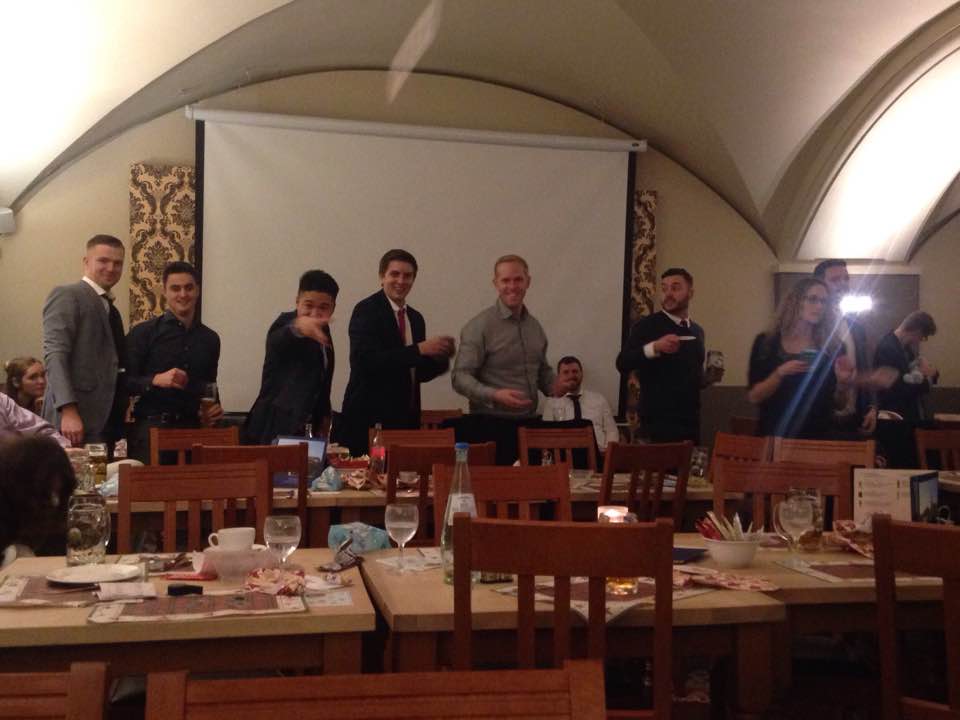 From our family to yours, the Wiesbaden Vikings wish you a Merry Christmas. Frohe Weihnachten!